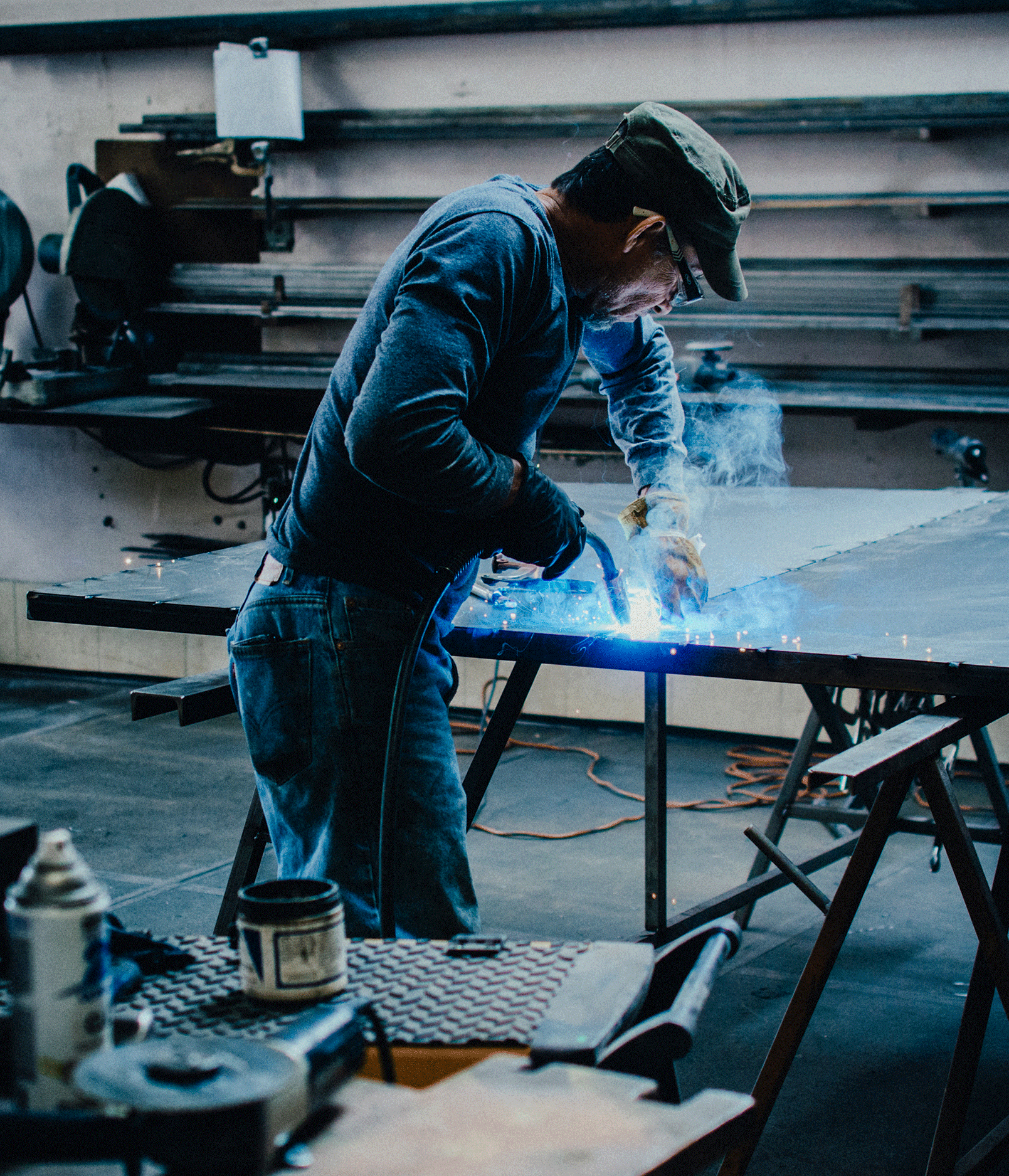 Jose Varela is a self-taught artist, specializing in steel sculptures and custom metal gates.   He uses the most basic tools to create unique expressions of his beliefs and experiences as well as original custom metal gates.  Jose also enjoys painting when he finds the time.
Jose migrated to America from Mexico in 2000.  After various odd jobs, in 2004, he started his own business of creating beautiful, original, artistic, metal gates.  His original style, use of patinas and steel materials set his work apart from the "norm".  Size is not an object for Jose.  His sculptures range from a mere 2-foot simple cross, to a 25-foot entwined bodies, reaching for the heavens, covered in gold leaf.  Jose also enjoys creating entrance gates for his clients including 20-foot+ metal gates, side pillars, walking gates as well as fences if needed.
Jose has entered a few of his sculptures in the New Mexico State Fair, winning "Honorable Mention" more than once.   Additionally, he has taken part in art shows, both solo and with other artists, when the urge arises.  Jose has also been featured in a variety of publications, including but not limited to The Weekly, The Voice of New Mexico, and the Valencia County News Bulletin.
Jose strives to go the distance for his clients, artistically as well as miles. Though based in New Mexico, he serves clients all over the Southwest as well as Nationwide.